Optimized & Industry-ready Solutions
For All Your Complex Assembly Requirements
We are a renowned presence in the manufacturing industry, focusing on producing high-quality lubricating oil pumps, manual fuel cock assemblies, engine auto chain tensioners, and engine oil drain plugs. Our expertise extends to both automotive and non-automotive sectors, where our specialized products stand out for their exceptional performance and reliability. Notably, these superior components have earned the trust of well-known original equipment manufacturers (OEMs), underlining our commitment to delivering excellence in engineering and innovation.
Assembly for Fuel and Engine Management
Fuel Management (Fuel Cock Assembly)
Efficient fuel management is a cornerstone of optimal engine performance, ensuring a seamless flow of fuel to power various applications. Our Fuel Cock Assembly stands at the forefront of this vital function, offering a comprehensive solution for controlling fuel supply with precision and reliability. 


Engine Management (Adjuster Chain Tensioner)
Our Adjuster Chain Tensioner plays a pivotal role in maintaining the precision and harmony of engine components. By ensuring optimal chain tension and facilitating smooth power transmission, our tensioner contributes to enhanced performance, reduced wear, and extended engine life. Choose our Adjuster Chain Tensioner for its engineering excellence, reliability, and the assurance of top-tier engine management.
Engine Management (Oil Pump Assembly)
Efficient engine management is the heartbeat of every vehicle or machinery, and at the core of this functionality lies the Oil Pump Assembly. Our Oil Pump Assembly is a testament to precision engineering, ensuring the consistent and reliable circulation of oil to vital engine components. Our Oil Pump Assembly is designed to optimize engine performance, enhance lubrication, and extend the life of critical engine parts.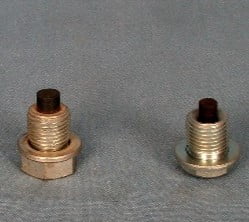 We also specialize in trading a comprehensive range of two-wheeler engine application parts, including filters, decompression valves, and more. These critical components play a vital role in enhancing the efficiency and performance of two-wheeler engines. Our offerings are sourced from reputable manufacturers, ensuring the highest quality standards are met.
In house Facilities and Assembly Line
We have the proficiency to conceive and formulate components and assemblies by leveraging various technical tools. A notable forte lies in our capacity to engineer components up to international benchmarks. We consistently enhance existing products through Value Adding and Value Engineering approaches. Our software repertoire includes AutoCAD, Creo M030, and Ansys, with outsourcing for certain functions.
Our internal prototype workshop stands as an advantageous asset for creating preliminary samples to validate designs. We maintain an ongoing interaction with suppliers starting from the RFQ stage, ensuring the development of products that prioritize both quality and cost-effectiveness.
Need Help with Easier Cost Effective Solutions? Talk to our Experts!